What do you think of when you think of Melbourne?

Is it the buttery croissants at your favourite minimalist scandic-style cafe? Or the gentle glow of the sunset shining through the clouds hanging gently over the rooftops of the buildings at sunset?

Does it remind you of the ambience of warmth that stretches out from nearby wine bars as you wander home through its beautiful streets? There are layers to Melbourne, from the high-pitched fervour of the Australian Open to the exclusive world-renowned hidden restaurants.

Melbourne is a city that inspires style, a melting pot of cultures with, a vibrant arts and music scene, a place that allows you to truly be yourself. It's a place that calls for perfectly curated garments atop staples that allow you to experiment with fashion whilst still being true to you.

Our new collection 'Layered Opulence' is an ode to Melbourne, with styles that are essential to your everyday life but when layered, elevate your look and shift your mood.

Suddenly feel like a last-minute jaunt to a world-class exhibition or a burlesque show direct from Berlin, much like Melbourne, the Layered Opulence Collection will transport you to a place of luxury and give you the pieces you need to create your ultimate wardrobe. Exuding confidence, strength and power and the ever-present spontaneity - these pieces will become as faithful and as core to you as the city that never disappoints.

Craft your capsule wardrobe with the Layered Opulence collection and ensure that you are always ready with outfits that transcend time and motion.

Transport yourself with caramel shades and opulent Bordeaux blends captured on fabrics that speak to the essence of Melbourne, warm, classy, and sexy.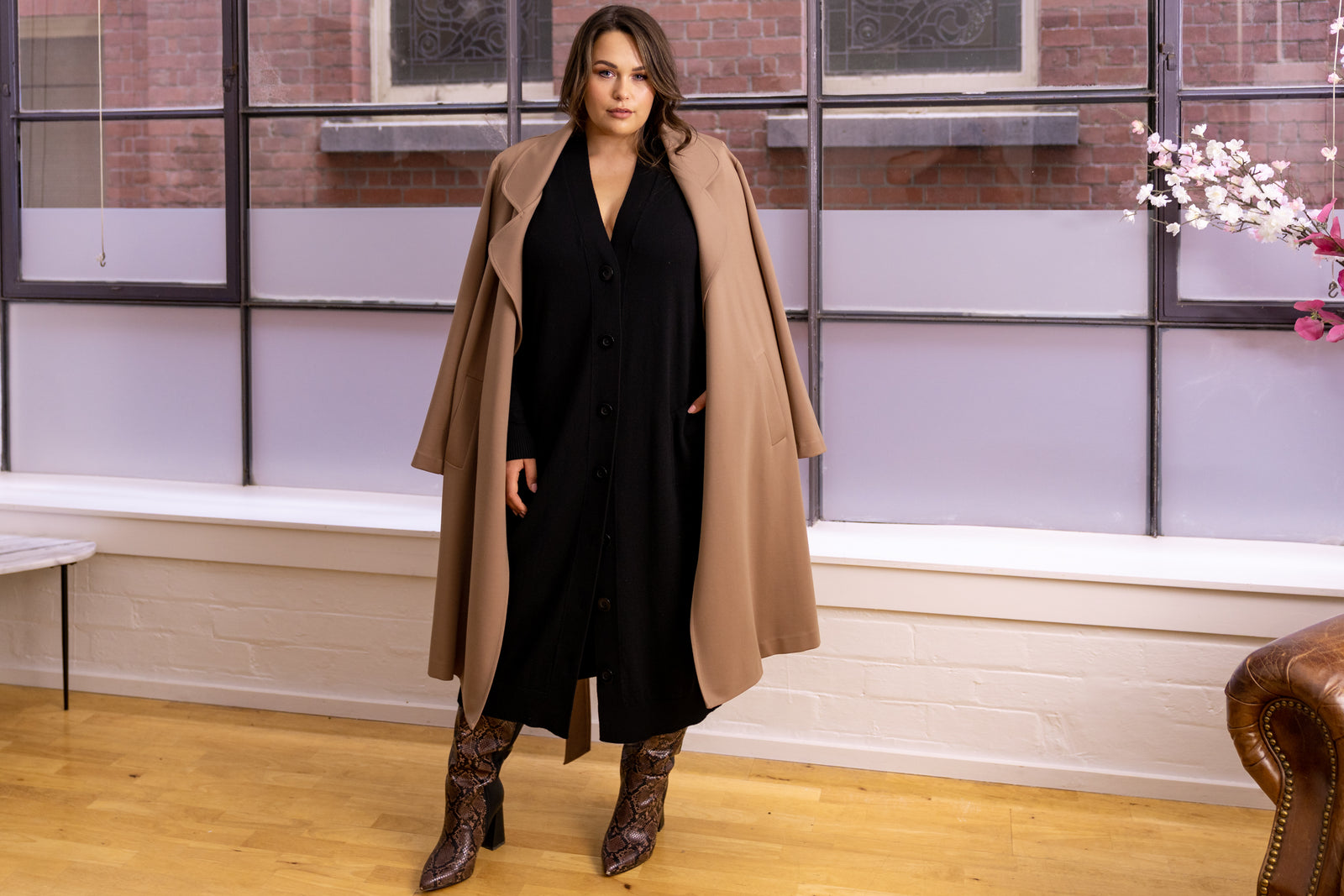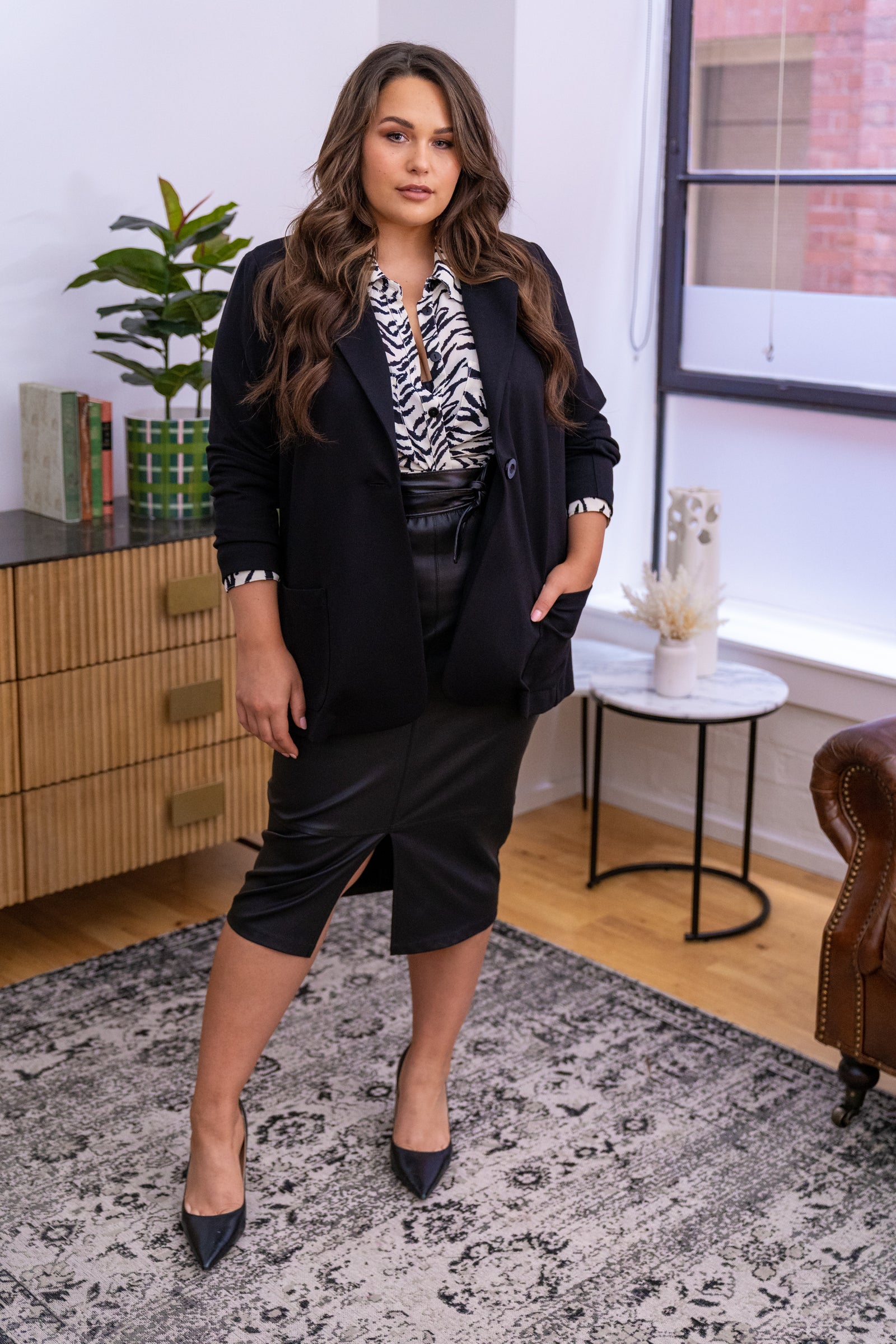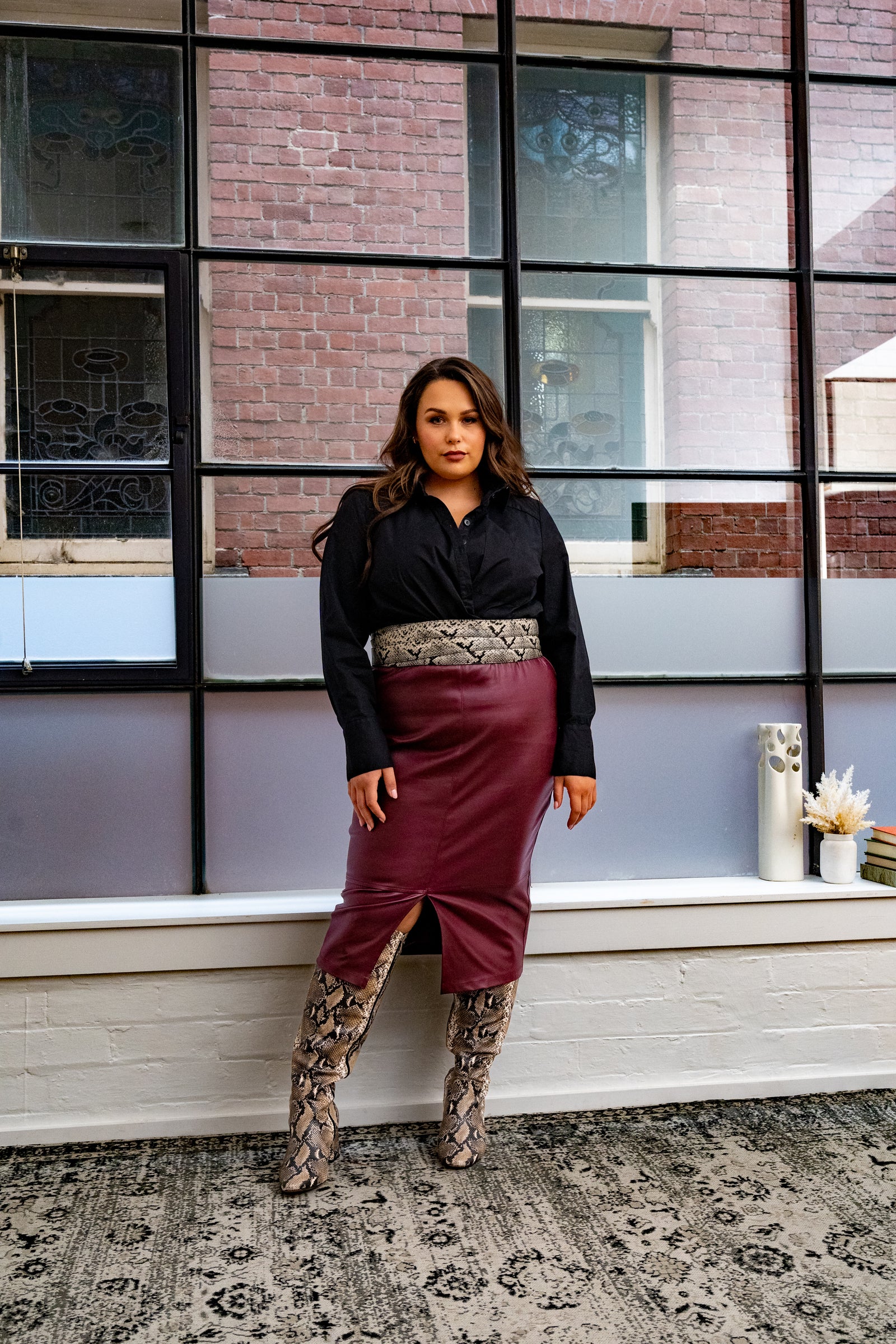 1. Adore You Cardigan Dress, 100% Merino wool, RRP $449 / Pre-order $399 + Rebel Rebel Trench Coat, Ponte, RRP $449 / Pre-order $399
2. Hear Us Roar Georgette Shirt, Viscose Crepe, RRP $249 / Pre-order $224 + Born To Be Wild Skirt, Leather look, RRP $169 / Pre-order $152.10 + Level Up Ponte Blazer, RRP $399 / Pre-order $359 + Wrap It Up Obi, Leather look RRP $59.95
3. Taking Care Of Business Shirt, Cotton/Elastane, RRP $249 / Pre-order $224 + Born To Be Wild Skirt, Leather look, RRP $169 / Pre-order $152.10 + Wrap It Up Obi, RRP $59.95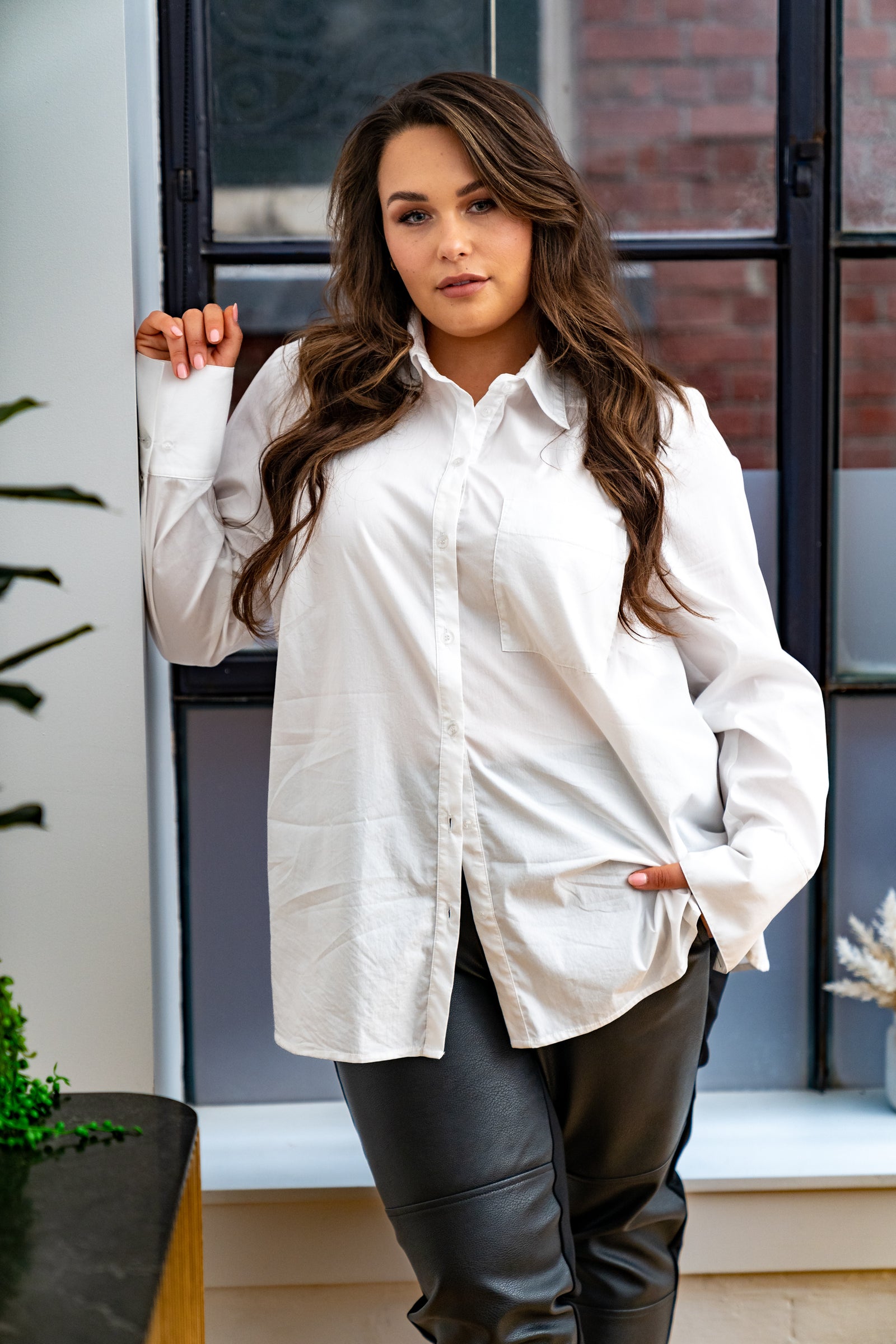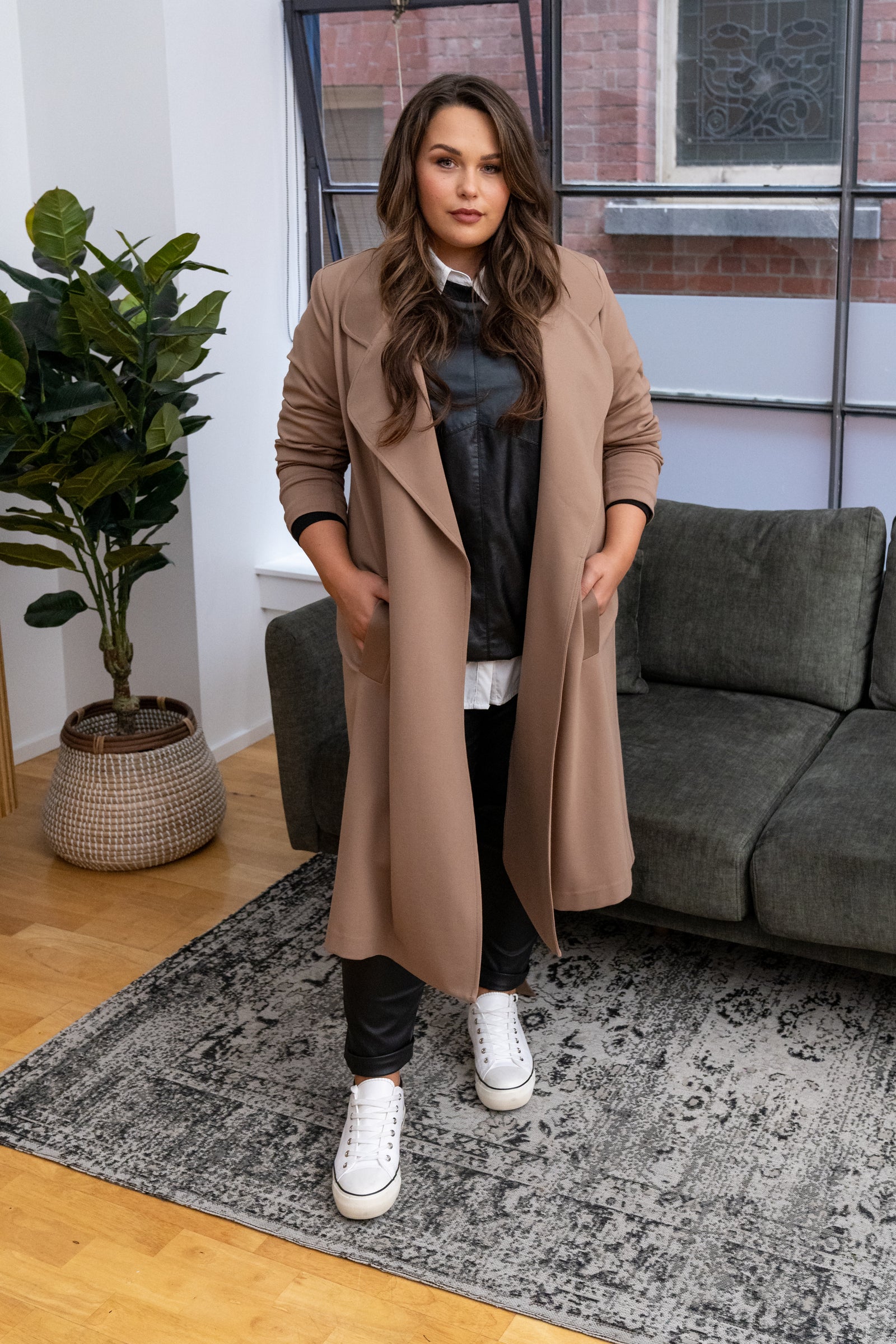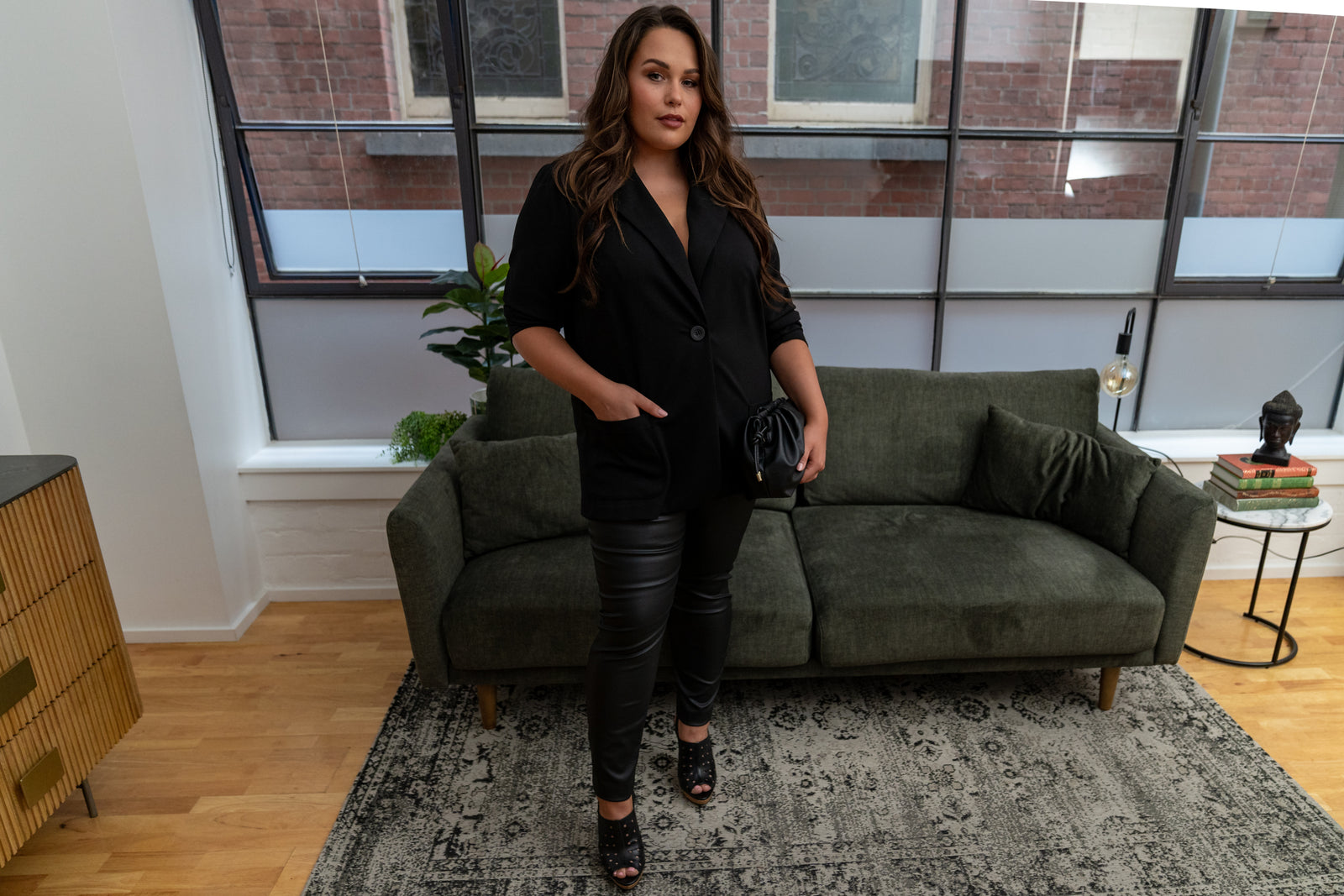 4. Taking Care Of Business Shirt, Cotton/Elastane, RRP $249 / Pre-order $224 + Edge Of Glory Leatherette Pant, Leatherette Front/ Ponte back, RRP $239 / Pre-order $215
5. Image 4 + Rebel Rebel Trench Coat, Ponte, RRP $449 / Pre-order $399 + Born This Way Sweater, Leatherette Front/ Ponte back, RRP $229 / Pre-order $205
6. Level Up Ponte Blazer, RRP $399 / Pre-order $359 + Crash Boom Bang Pants, Leather look, RRP $149 / Pre-order $134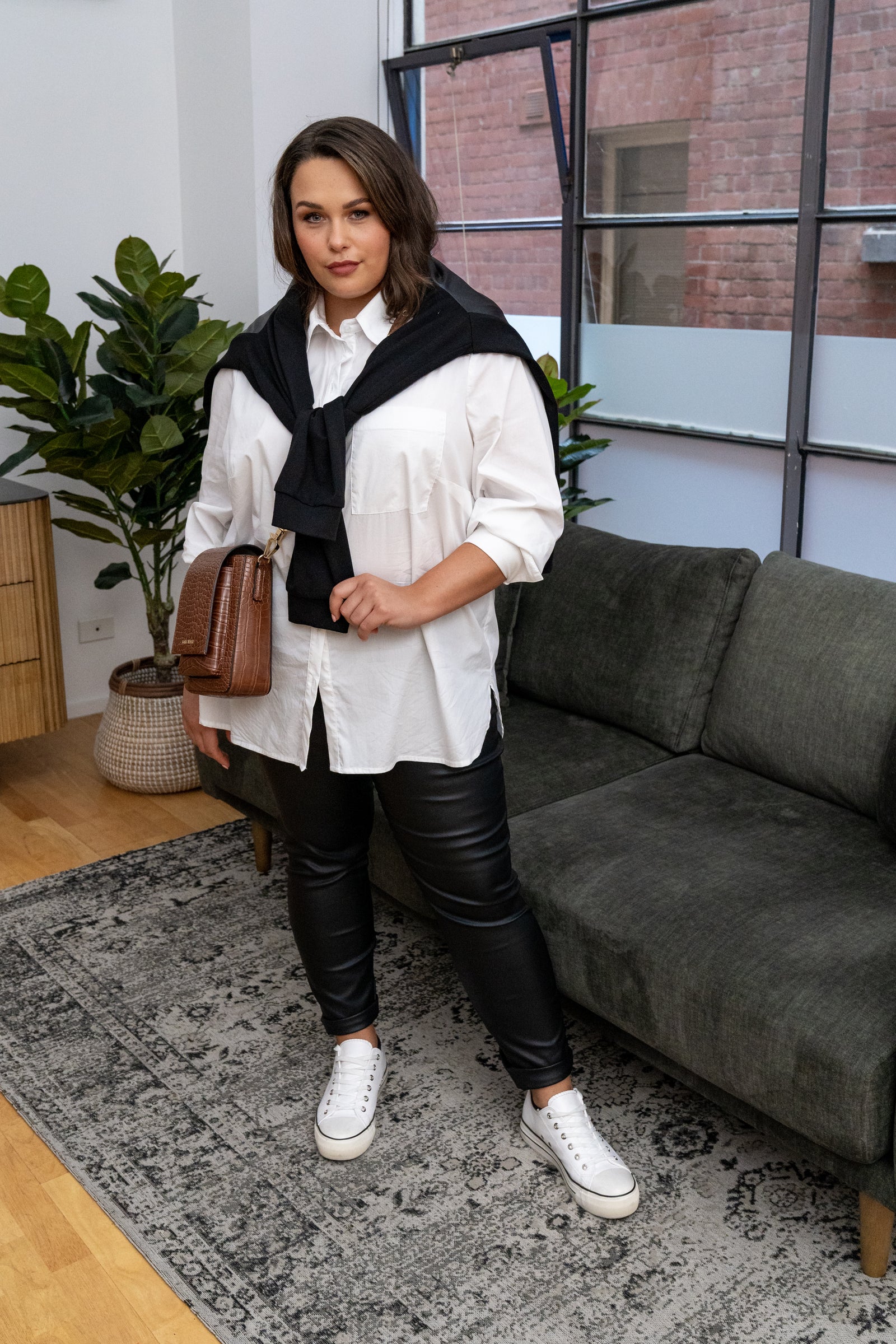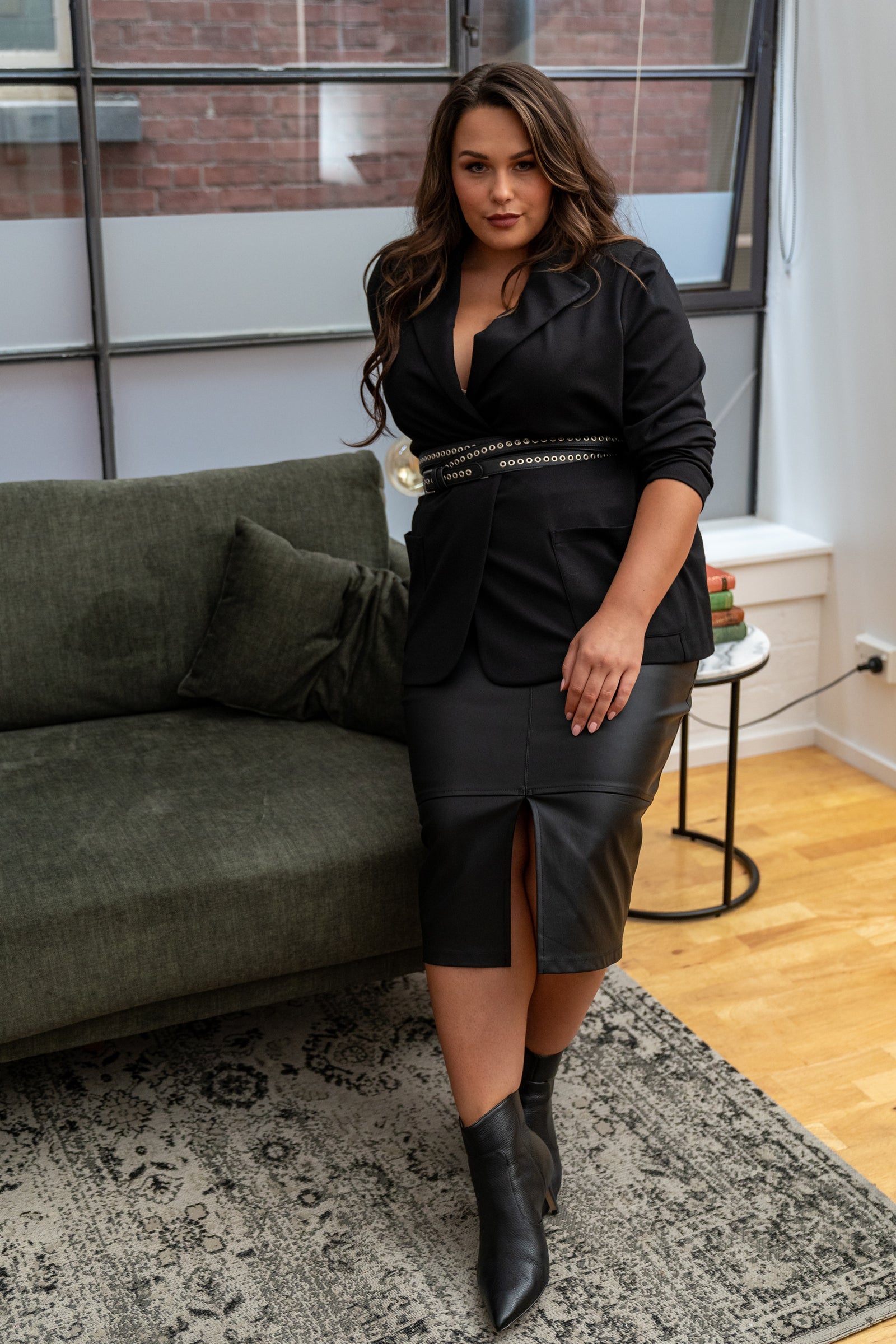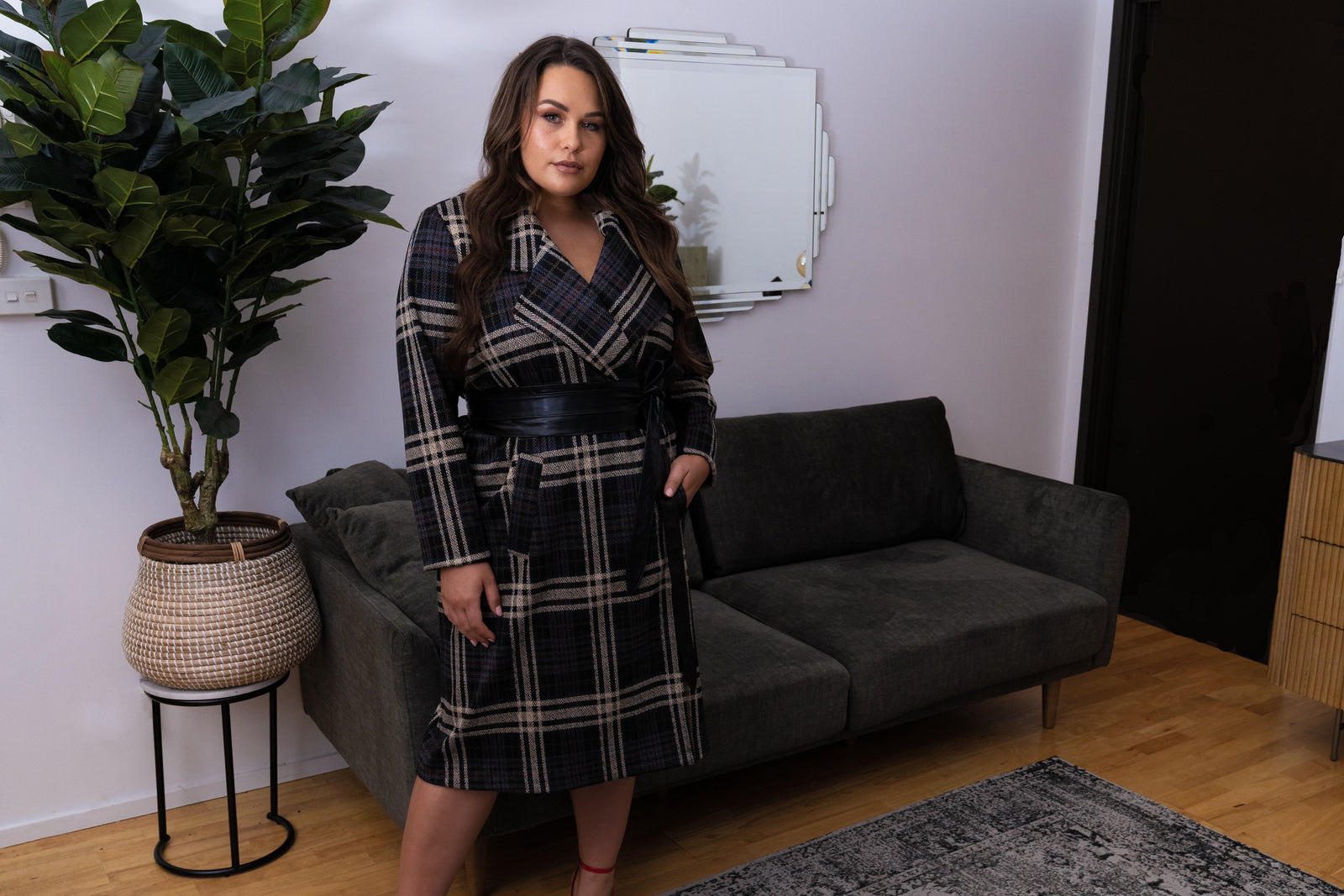 7. Taking Care Of Business Shirt, Cotton/Elastane, RRP $249 / Pre-order $224 + Crash Boom Bang Pants, Leather look, RRP $149 / Pre-order $134 + Born This Way Sweater, Leatherette Front/ Ponte back, RRP $229 / Pre-order $205
8. Level Up Ponte Blazer, RRP $399 / Pre-order $359 + Born To Be Wild Skirt, Leather look,RRP $169 / Pre-order $152.10 + multiple Can't Keep Up Eyelet Belt, RRP $39.95 each
9. Rebel Rebel Trench Coat, Ponte, RRP $499 / Pre-order $449 + Wrap It Up Obi, RRP $59.95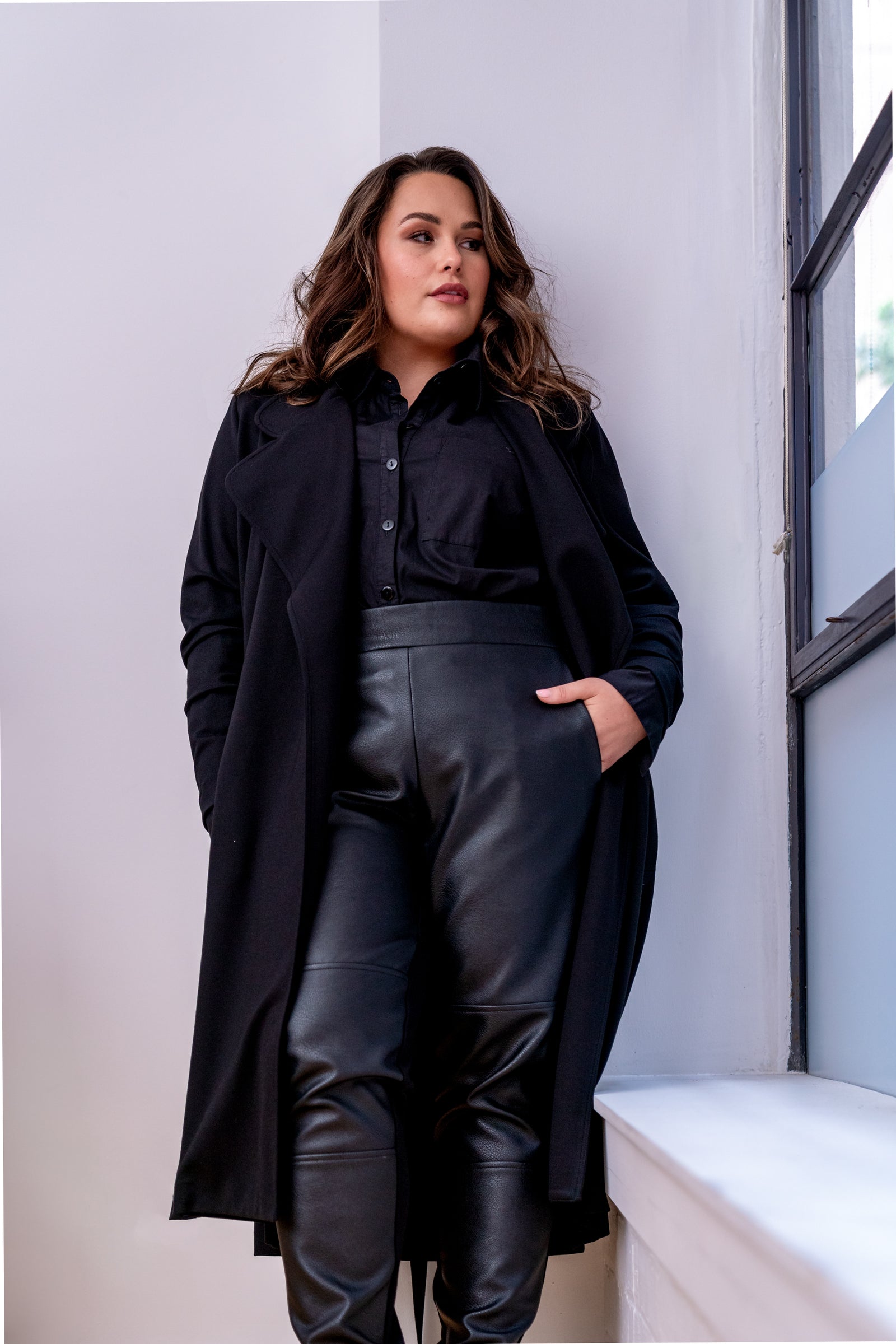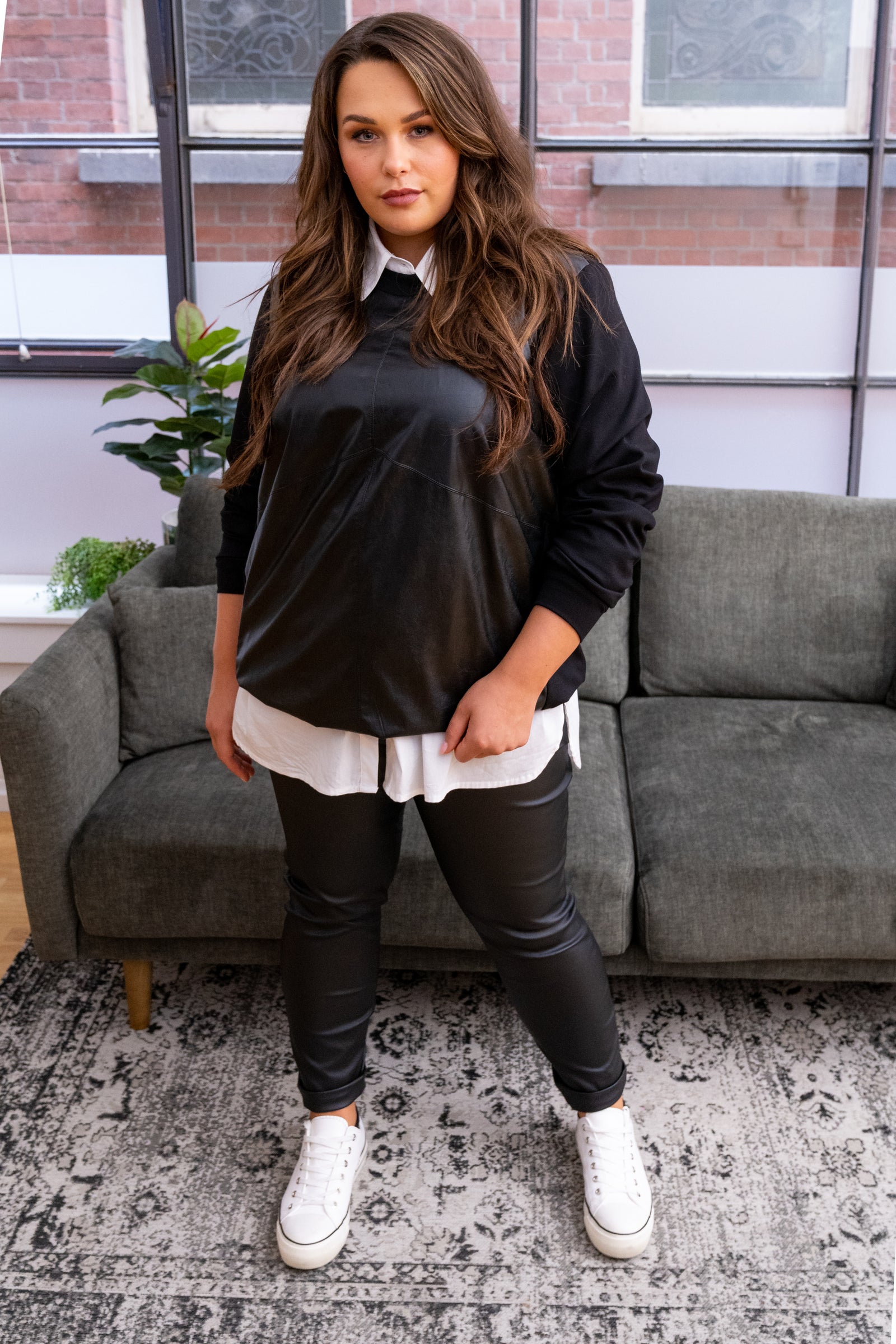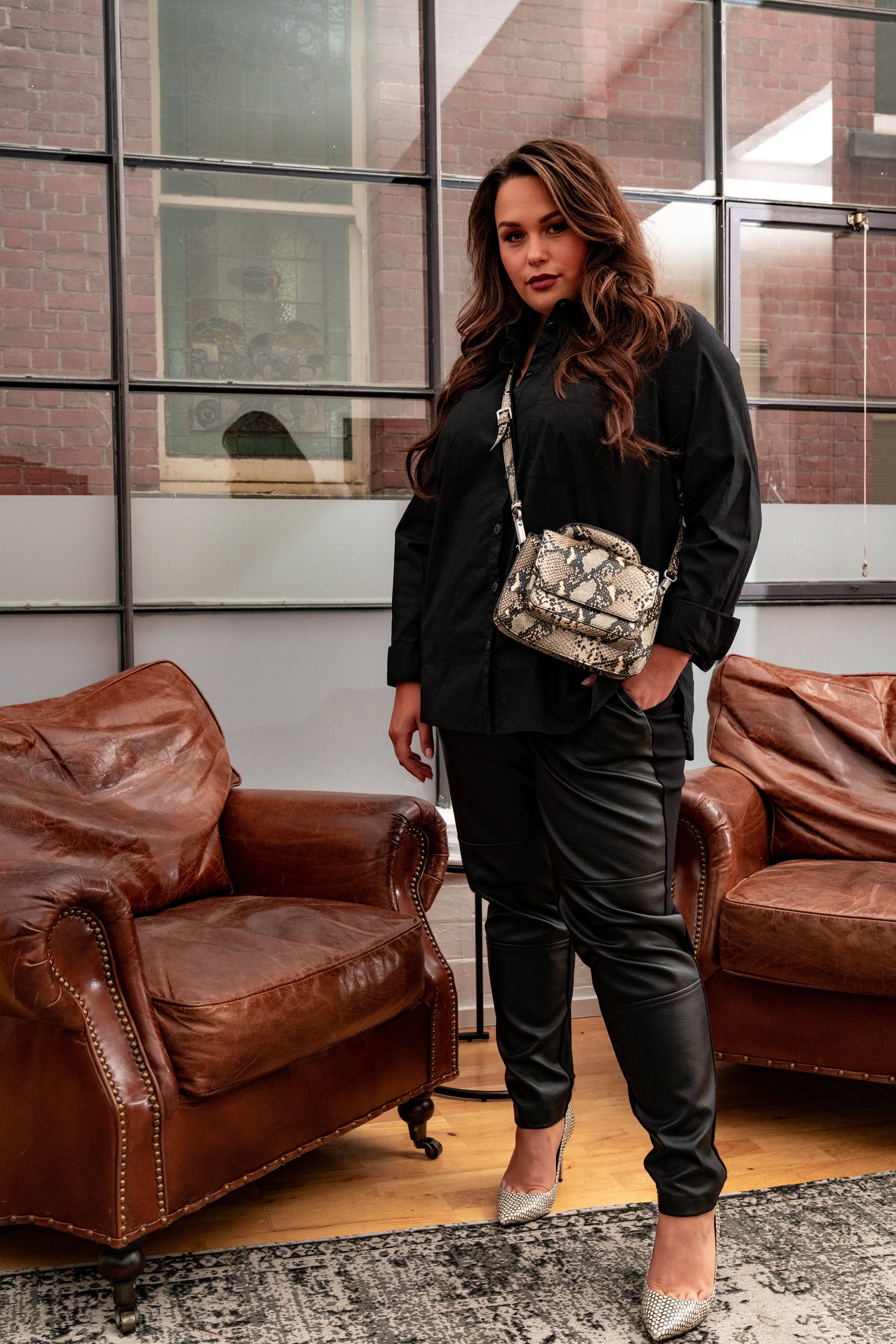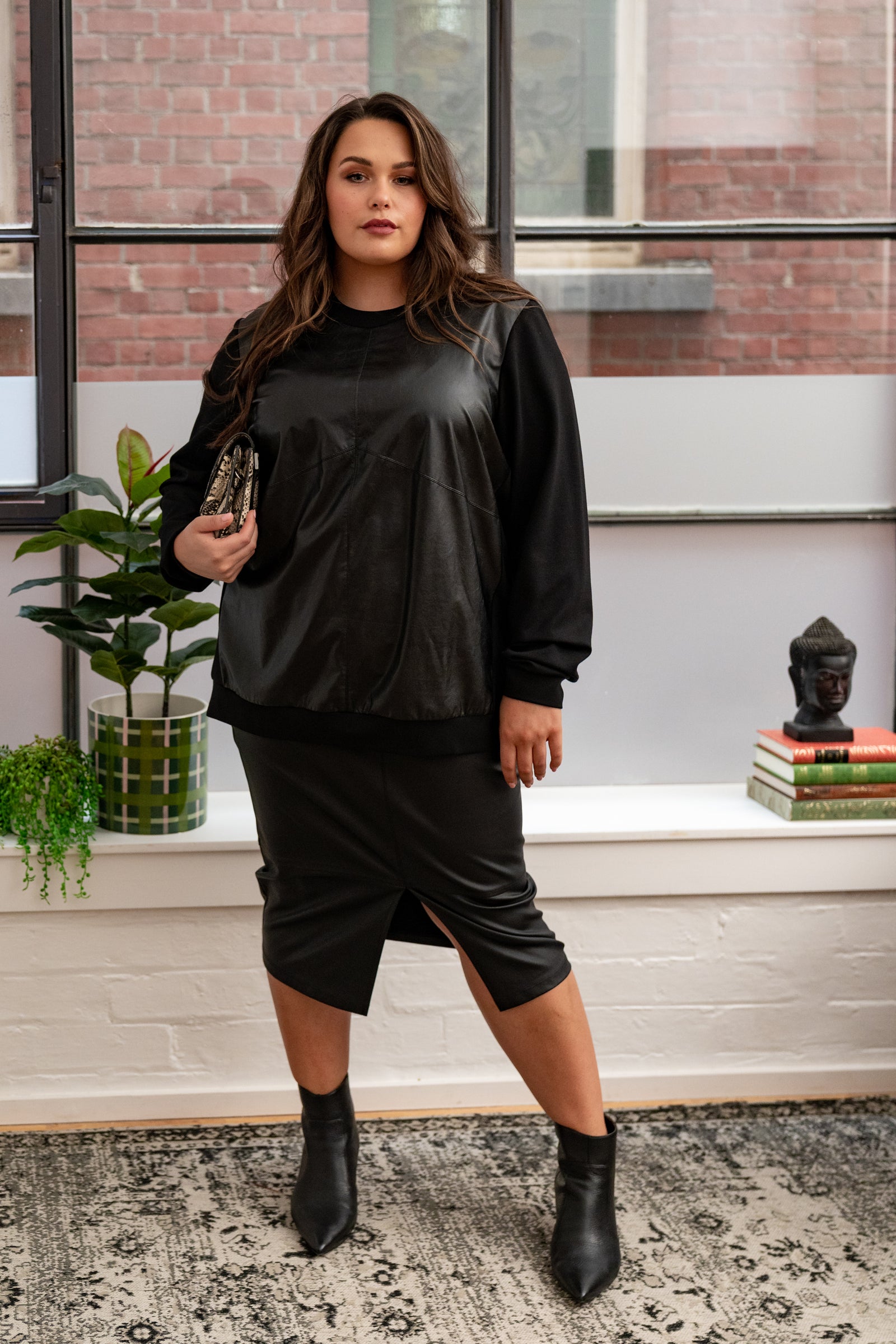 10. Taking Care Of Business Shirt, Cotton/Elastane, RRP $249 / Pre-order $224 + Edge Of Glory Leatherette Pant, Leatherette Front/ Ponte back, RRP $239 / Pre-order $215 + Rebel Rebel Trench Coat, Ponte, RRP $449 / Pre-order $399
11. Taking Care Of Business Shirt, Cotton/Elastane, RRP $249 / Pre-order $224 + Crash Boom Bang Pants, Leather look, RRP $149 / Pre-order $139 + Born This Way Sweater, Leatherette Front/ Ponte back, RRP $229 / Pre-order $205
12. Taking Care Of Business Shirt, Cotton/Elastane, RRP $249 / Pre-order $224 + Edge Of Glory Leatherette Pant, Leatherette Front/ Ponte back, RRP $239 / Pre-order $215
13. Born This Way Sweater, Leatherette Front/ Ponte back, RRP $229 / Pre-order $205 + Born To Be Wild Skirt, Leather look, RRP $169 / Pre-order $152.10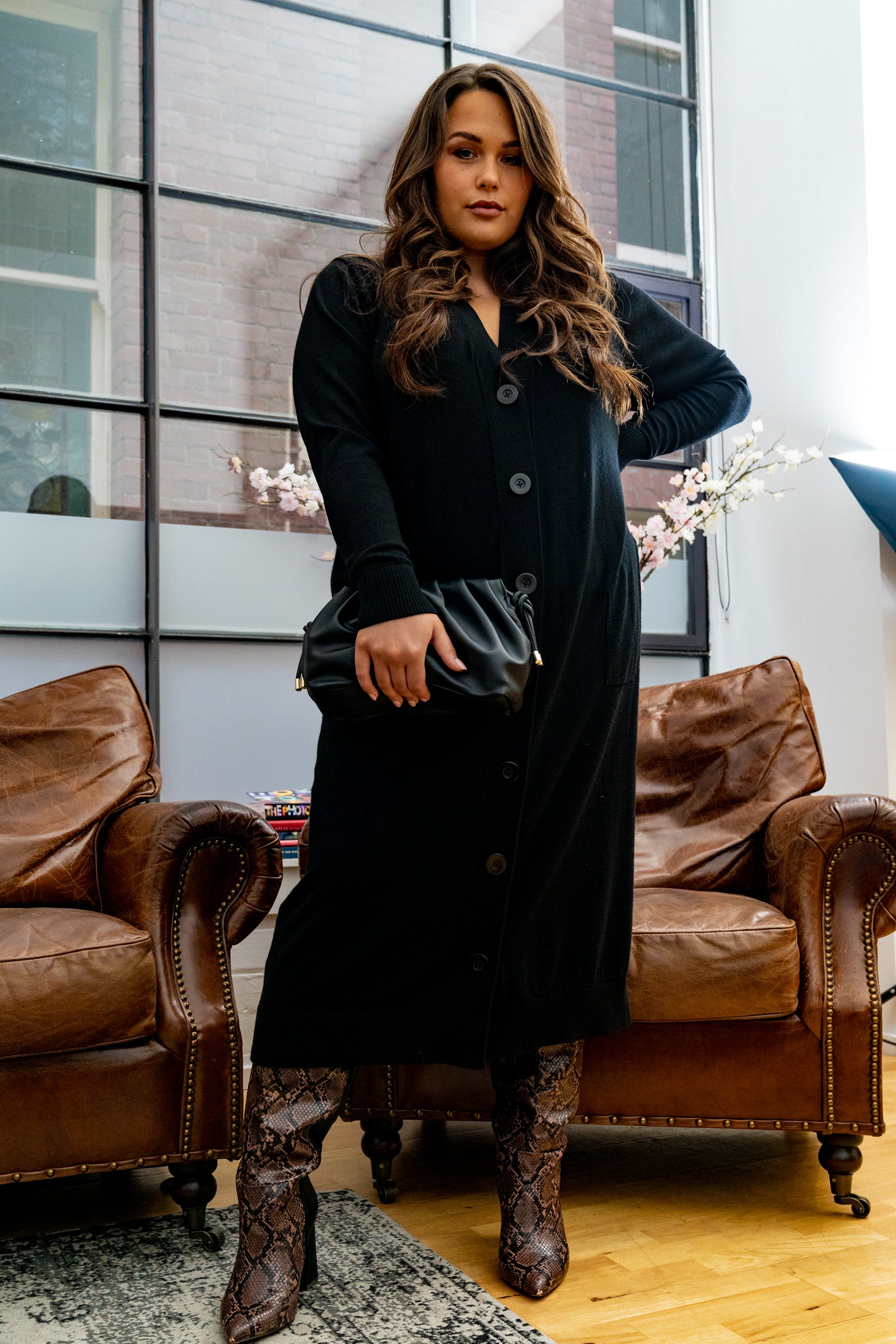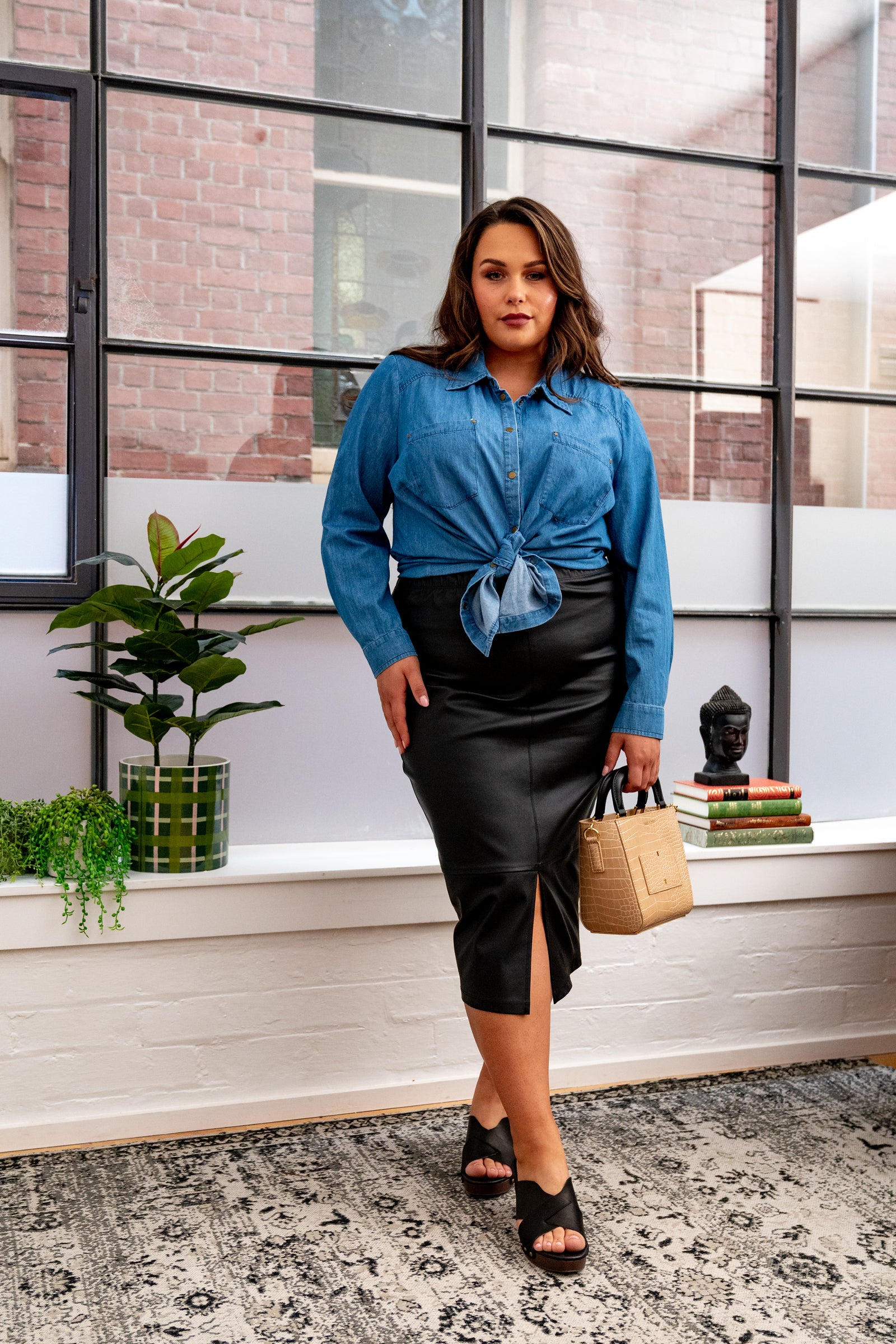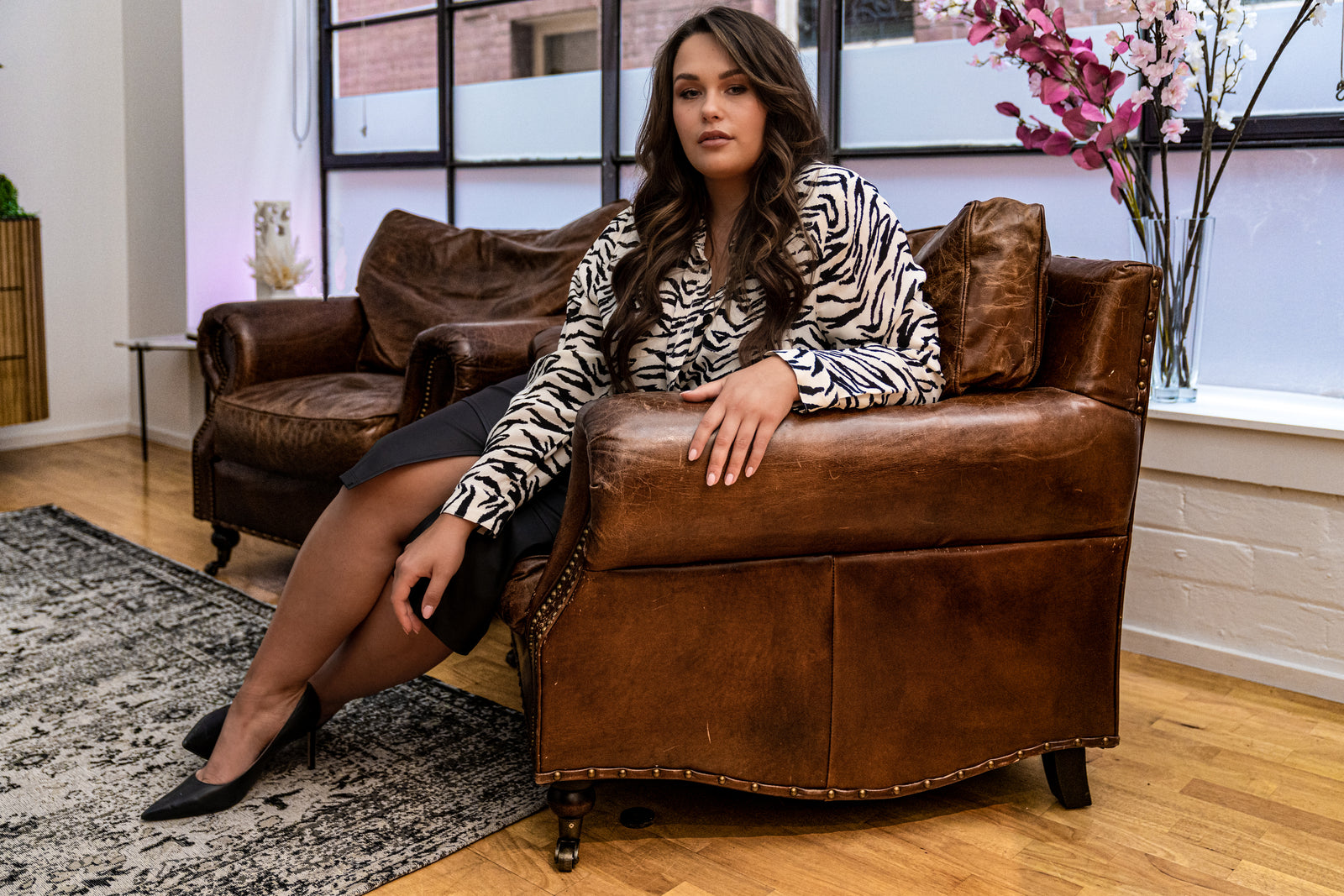 14. Adore You Cardigan Dress, 100% Merino wool, RRP $449 / Pre-order $399
15. Jean Genie Antique Wash Chambray Shirt. 100% Cotton, In stock $249 + Born To Be Wild Skirt, Leather look, RRP $169 / Pre-order $152.10
16. Hear Us Roar Georgette Shirt, Viscose Crepe, RRP $249 / Pre-order $224 + RRP $169 / Pre-order $152.10