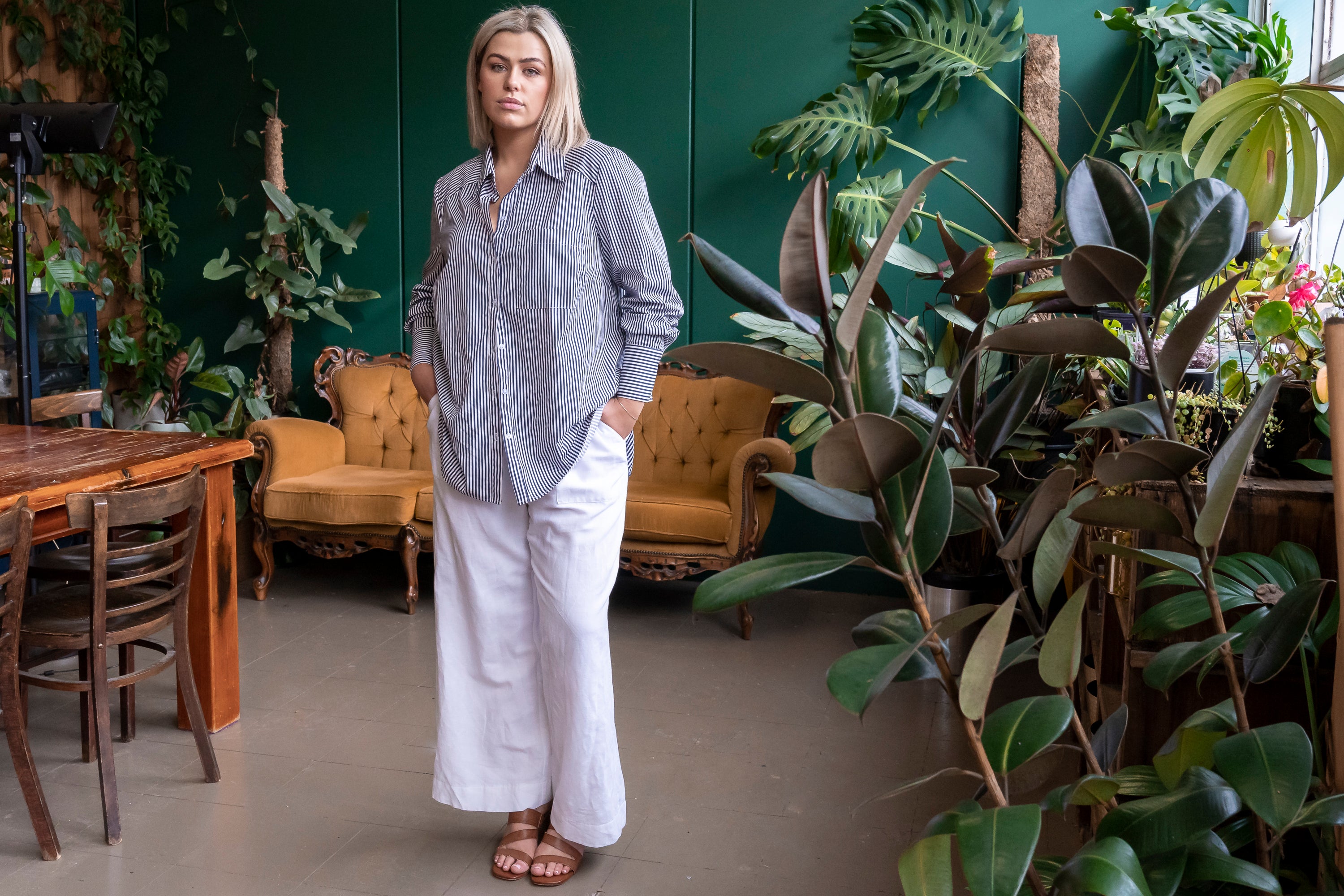 Closed
Taking Care of Business Shirts
Pre-Order Drop 9
Elevate your style
The hottest trend this season: the timeless striped shirt! Join the ranks of fashion icons, influencers, and trendsetters as you embrace the effortlessly chic allure, perfectly complementing any look. Don't miss out on the ultimate fusion of style and versatility – a must-have for every wardrobe!
Now you know we are NOT about following trends, however, when a timeless fashion staple like a stripe shirt is brought to the forefront of fashion style, we are happy to jump on it. Buy it for this season's trend, but wear & style it forever. A classic, well-cut, shirt is always in STYLE!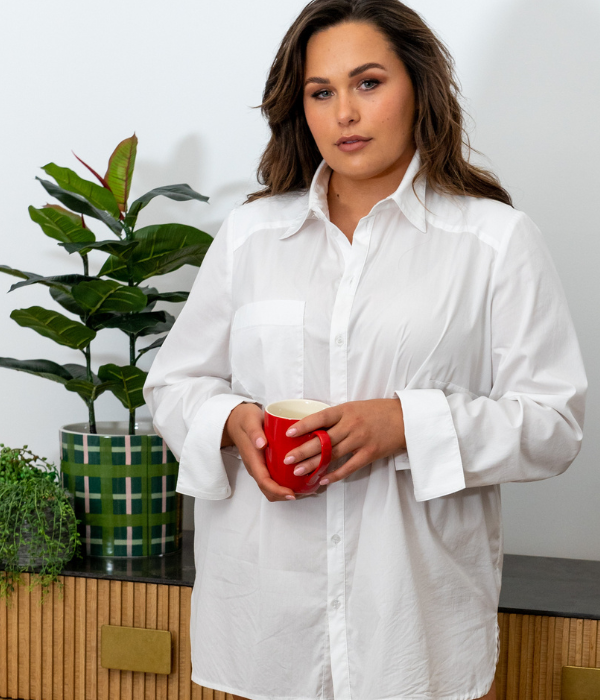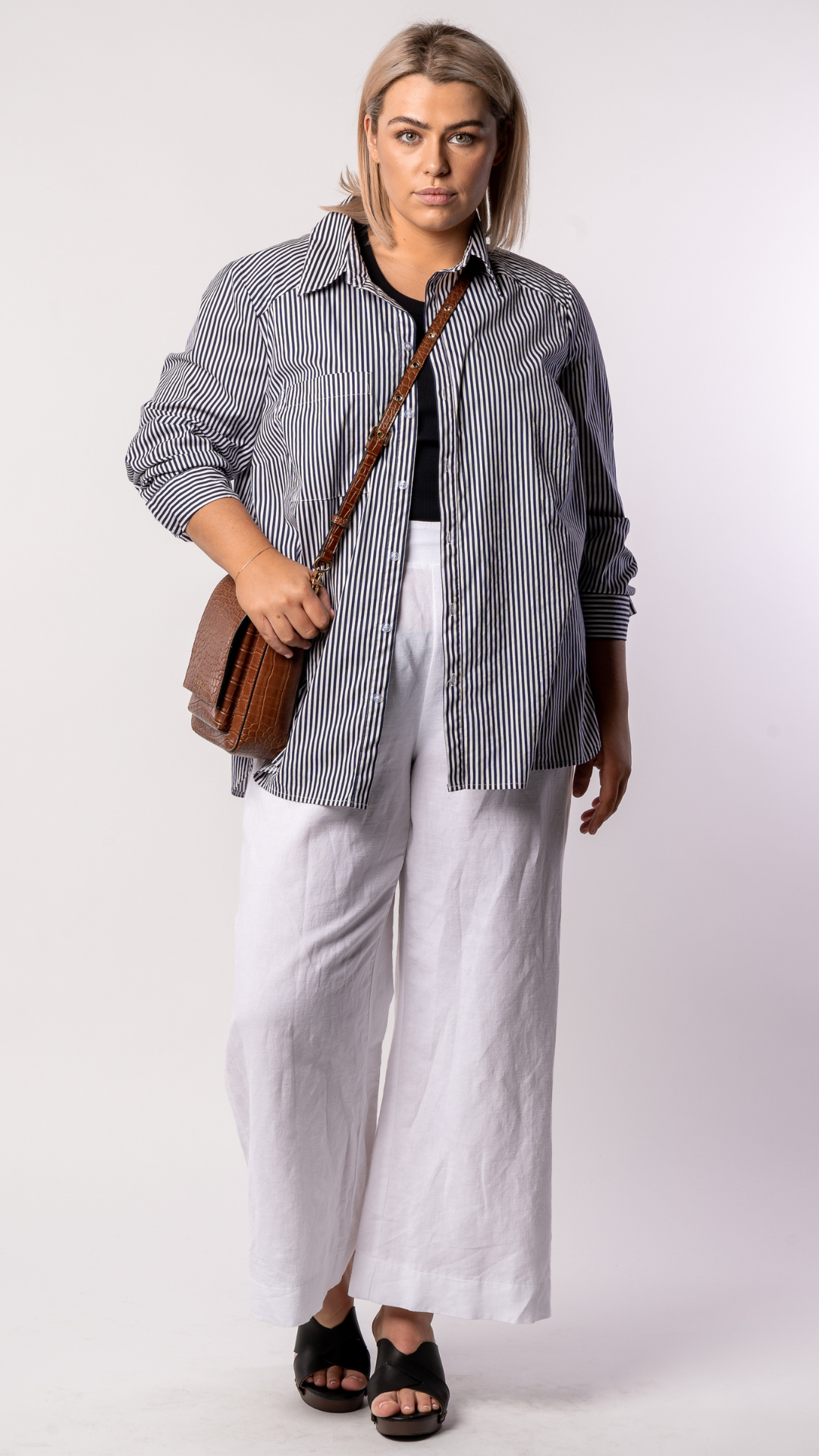 LEVELED UP
We have taken the Taking Care of Business Shirt up a level, in a pristine blue and white stripe, this shirt elevates the classic striped shirt to new heights. Made from a premium blend of stretch cotton and elastane, it masterfully marries comfort and style. The slightly oversized silhouette brings a modern edge, effortlessly transitioning from professional office wear to relaxed weekend attire. With meticulous details such as a sharp collar, raised buttons, and a button-down silhouette, this shirt caters to the needs of the modern woman. Yet, it's the subtle nuances that set it apart: a tuxedo curved hem adds a dash of sophistication, while the James Bond cuffs, equipped with dual buttons for varying wrist sizes, infuse an extra layer of elegance.
The Taking Care of Business Shirt defies convention, emerging as a chameleon-like piece adaptable to various occasions. Whether worn with tailored pants for a day at the office, paired with denim for a casual brunch, or coupled with leather-look pants for a night out, this shirt emerges as the ultimate wardrobe staple. It effortlessly transitions from dawn to dusk, seamlessly switching from the boardroom to the bar. 
ENCORE BY POPULAR DEMAND
Since we sold out of our white "Taking Care of Business" shirts, we've been absolutely flooded with requests for an encore! In exciting news, we're turning those requests into reality!!!
As these 2 fabrics can be cut together & with enough fabric left in the studio to craft an extra 20 units of this timeless Classic shirt, we're thrilled to give you a second chance to seize the coveted Crisp White version and turn your fashion dreams into a sensational reality!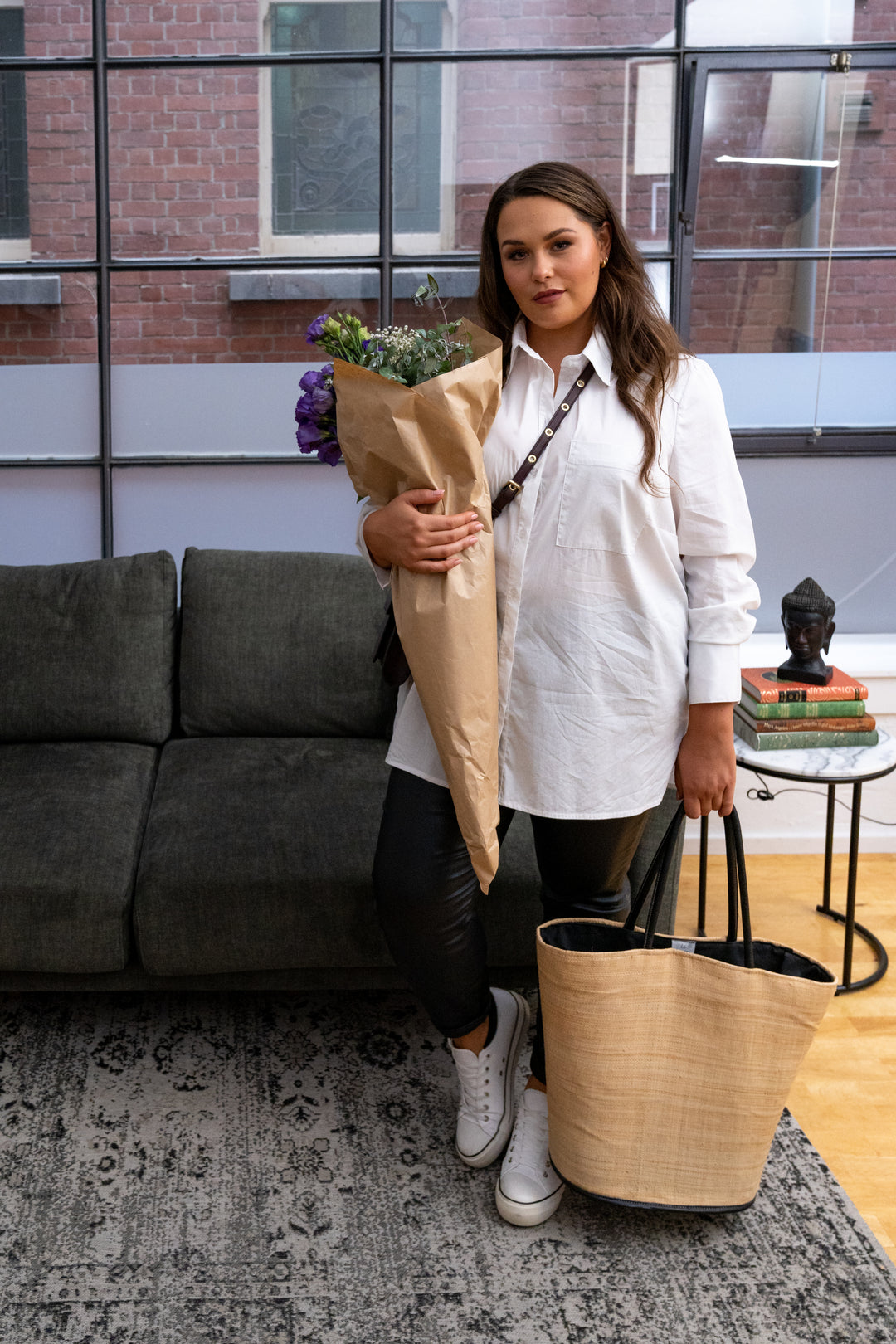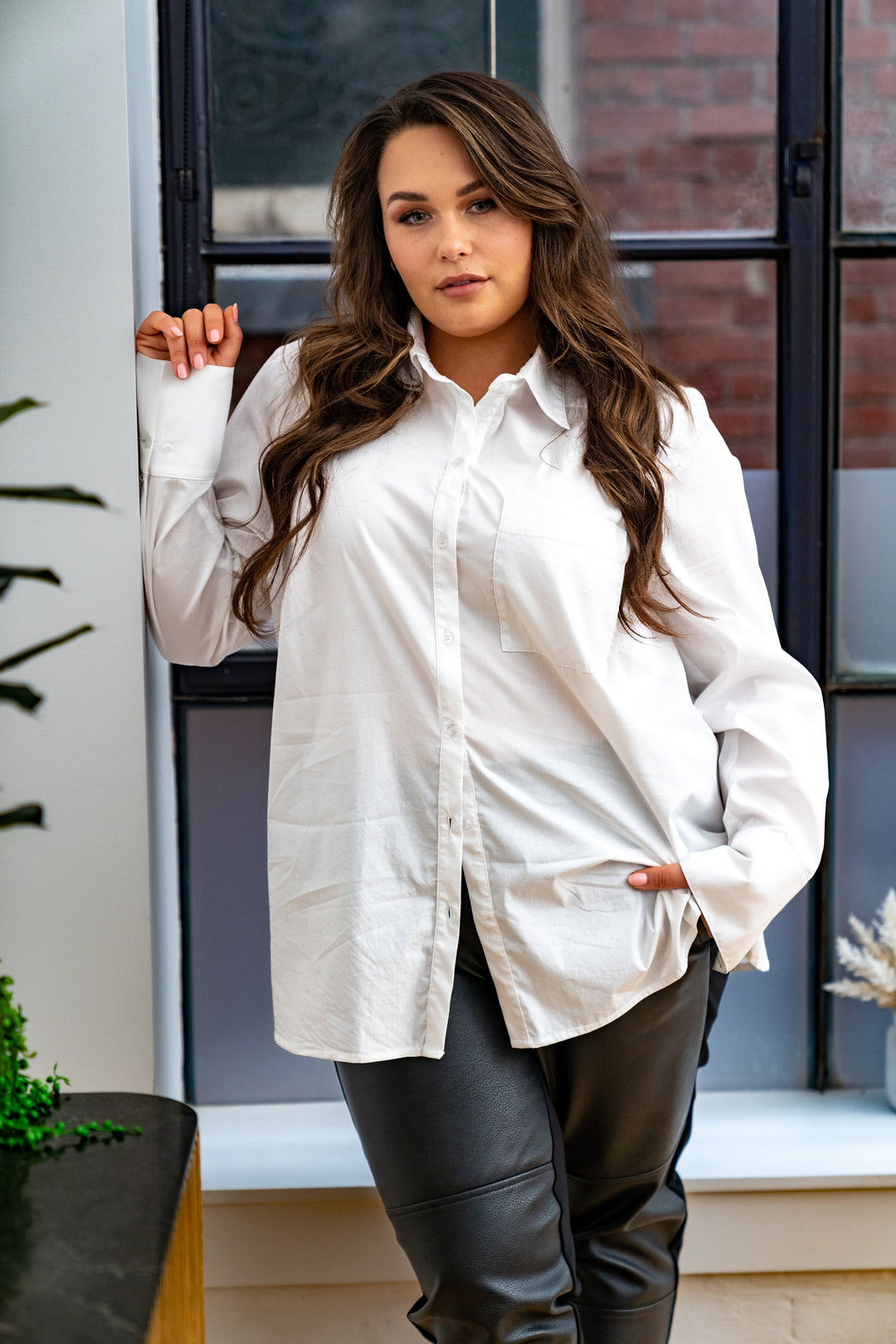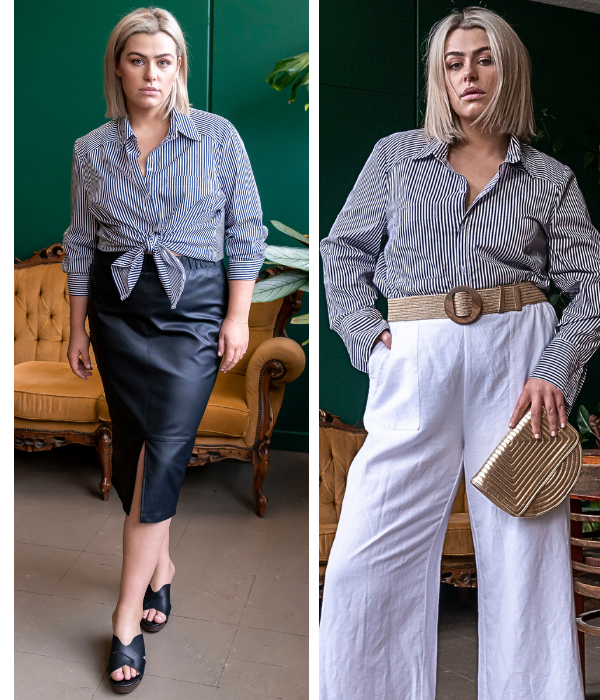 Pre-Order Now open and Closes 3 September
DELIVERY FOR SHIPPING WILL BE 16 OCTOBER 2023.
Please note that only 45 units are available for pre-order in the Stripe and we have enough fabric for an additional 20 White, it's the only way to guarantee you'll secure your size.
And don't worry, our usual Returns/Exchanges policy applies to pre-orders - we want you to love what you wear. You'll have 14 days after receiving the shirt to return or exchange it if it doesn't work for you.
A week prior to the PREORDER opening we will have the product page set up, with images and product details, to help you make an informed decision. During this time, we will also filter through our "Take a closer look" & "How Style" episodes for each product launch. There will be a Notify me button for you to input your email address if you wish to be notified the moment PREORDER.  
PREORDER will be open for 7 days, during this time you receive a 10% discount & get to secure your size, in our limited run.
PREORDERS close after 7 days – we manufacture to order.
PREORDER discount offers ends.
"Expressions of Interest "open during the manufacturing process for any stock we may have been able to cut in addition to the pre-order orders and any exchange/returns.
GET EXCITED your Limited Edition Harlow piece is on its way to you!
We will reserve any extra inventory from our production cycle solely for pre-order exchanges for a period of 7 days. Following this, the remaining stock will be offered for purchase as an in-stock item.
All our orders are manufactured in Melbourne, Australia and take between 4-6 weeks.
The estimated shipping date for each product is listed on the product page, you will receive a tracking number once your order has been packed and shipped, so you can follow the travels of your Harlow Limited Edition piece from our studio to you.
In the unlikelihood that the item is delayed, we will contact you via email with an updated despatch date. If for any reason the item is canceled you will receive a full refund.